When Stella Artois came to us and said they wanted to become a culturally significant brand while emphasizing their ties to the culinary world, we knew exactly who to partner with. 
After many, many meetings and even cosplaying as strategists for a bit, we convinced Stella Artois to become the official sponsor of Season 2 of 
To hype up the season, we created a collaborative arcade machine similar to the one in The Original Beef of Chicagoland.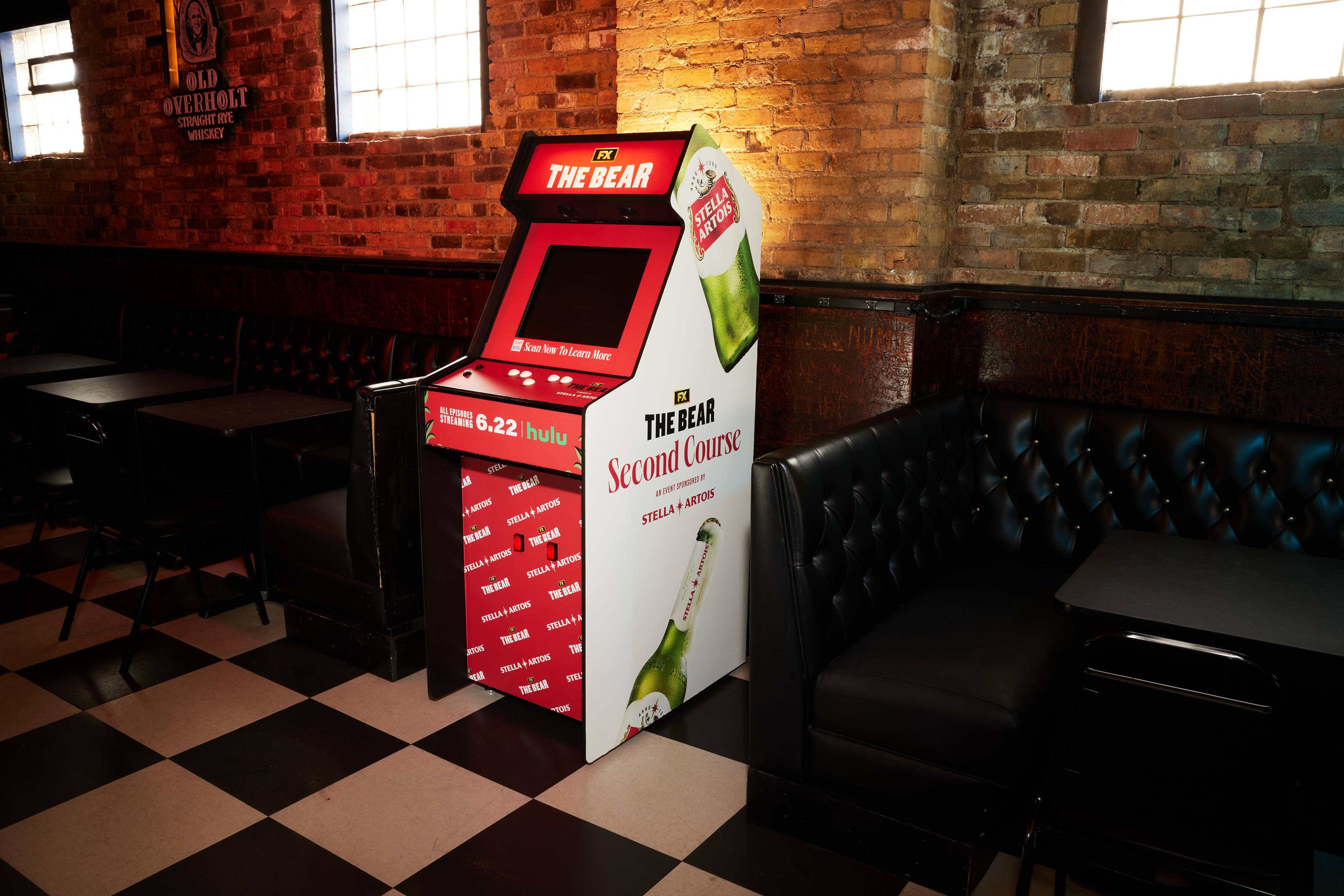 We placed the machines in bars around Chicago and put out teaser videos to get locals to track them down and win the chance to attend an immersive experiential event that took you inside the world of The Bear.
And Chicagoians ate it up.
And the event was *chefs kiss*
We also discovered the show was inspired by an old Roy Choi restaurant concept, Stella's number one culinary partner, which led to an awesome sit down between him and Courtney Storer, the Head Culinary Producer for The Bear.
And coolest of all, Stella was all throughout Season 2 which was named FX's most successful premiere in Hulu history.
Which made us feel like this:
Copywriter: Jared Blinderman
Art Director: Buchun Jiang
ECD: Danny Alvarez
Head of Art: Guido Fusetti
CCO: Anselmo Ramos